After a short hiatus during the General Election, MPs and Peers from across the political divide have reformed the Oracy All-Party Parliamentary Group (APPG) to continue the Speak for Change inquiry which is seeking to improve oracy education in every school.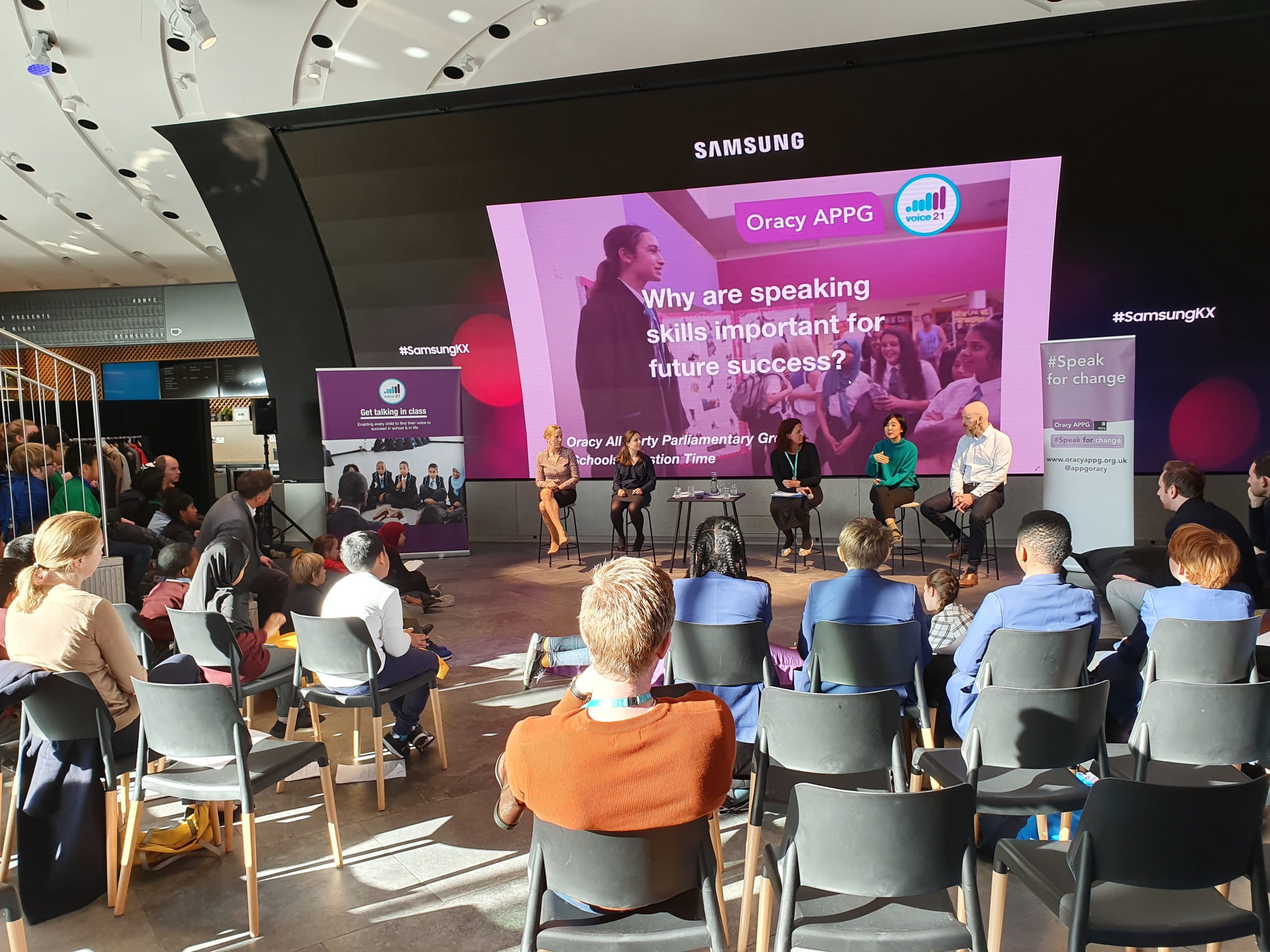 Following years of bitter political debate over Brexit, culminating in yet more divisive rhetoric during the Election, the Inquiry seems more relevant now than ever with MPs returning to Westminster with a renewed focus and determination to ensure we are equipping the next generation with the ability to engage in positive debate and let their voices be heard.
Some evidence already submitted to the Inquiry highlights that in a world where the spread of news happens in an instant it is vital young people have the ability to critically consume such vast information, contextualise it and then have the confidence to share their opinion or engage in difficult conversations without shouting down their opponent  – and oracy in the classroom can play a crucial role in enabling this.
But it is not just democratic participation that benefits from a society able to speak their mind. Since launching in May 2019, the Oracy APPG has already received over 100 written evidence submissions from a number of schools, organisations and individuals all highlighting the significant benefits oracy brings from educational attainment to improving employability and social mobility.
Crucially the Inquiry must go beyond preaching to the converted – we need to demonstrate why the current status quo isn't effective in ensuring oracy becomes embedded across the curriculum, and identify which children are missing out if such a blanket approach doesn't exist. MPs want to utilise their political capital to influence more systemic change to support oracy education, and won't shy away from some of the most difficult questions about how to better support and incentivise teachers to develop the speaking skills of students within an already overburdened and pressurised education system.
The inquiry is still calling for evidence from anyone with insight or experience to share, including a call for video evidence to enable teachers or wider professionals to verbally communicate your evidence and views, or demonstrate effective oracy classroom practice. The Inquiry is also seeking to hold seminars and roundtables around the UK to gather a broader perspective on the challenges facing schools alongside a varied view of what a good oracy education looks like. Evidence gathering will continue until June 2020 with the final report due in the Autumn.
For further information on the inquiry or how to submit evidence you can visit www.oracyappg.org.uk/inquiries, email inquiry@oracyappg.org.uk or follow @Appgoracy for Twitter updates on the Inquiry.